Posted by Team Coastal on Sep 30th 2017
Coastal Wholesale is live on the web!
To take a live look into our display cooler download and install the Goolink app on your iPhone or Android device.
Open the app (close the ad) press the circled + , choose "QR Code Scan".
Scan this code: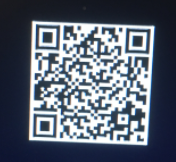 If the code will not scan enter 01724ffedc060d294a01 for the GID)
Enter the name Coastal, username: web and password: web. Channel Number: 4, close the screen.
Press the Coastal icon. Press 3 to see the display cooler and 1 and 2 to see the rose cooler (camera 4 is not installed)
You can rotate your phone to enlarge and pinch the screen to zoom like other programs.